Nature Matters: In Touch with the Wild
September 2016, Cambridge
Our 2016 event, Nature Matters 2016: In Touch with the Wild, was held in collaboration with the Cambridge Conservation Initiative in the new David Attenborough Building.
Two-and-a-half days of panels, discussions, breakouts and workshops created a cocktail of traditional New Networks for Nature and collaborative innovations, concluding with an inspirational address from David Attenborough himself. It was an exhilarating time, and some 250 people went home buzzing with new energy. (more…)
the Contributors this year...
William Fiennes uses a floral prop © Cheryl-Samantha Owen
In Touch with the Wild, 2016's celebratory brochure © Cheryl-Samantha Owen
Audience listening to the panel on Personal Connections © Cheryl-Samantha Owen
Ruth Padel, Laurie Parma, Alison Brackenbury, William Fiennes © Cheryl-Samantha Owen
Alison Brackenbury, poet © Cheryl-Samantha Owen
The Annual Book Fair © Cheryl-Samantha Owen
Stu Butchart speaks on birds and loss © Cheryl-Samantha Owen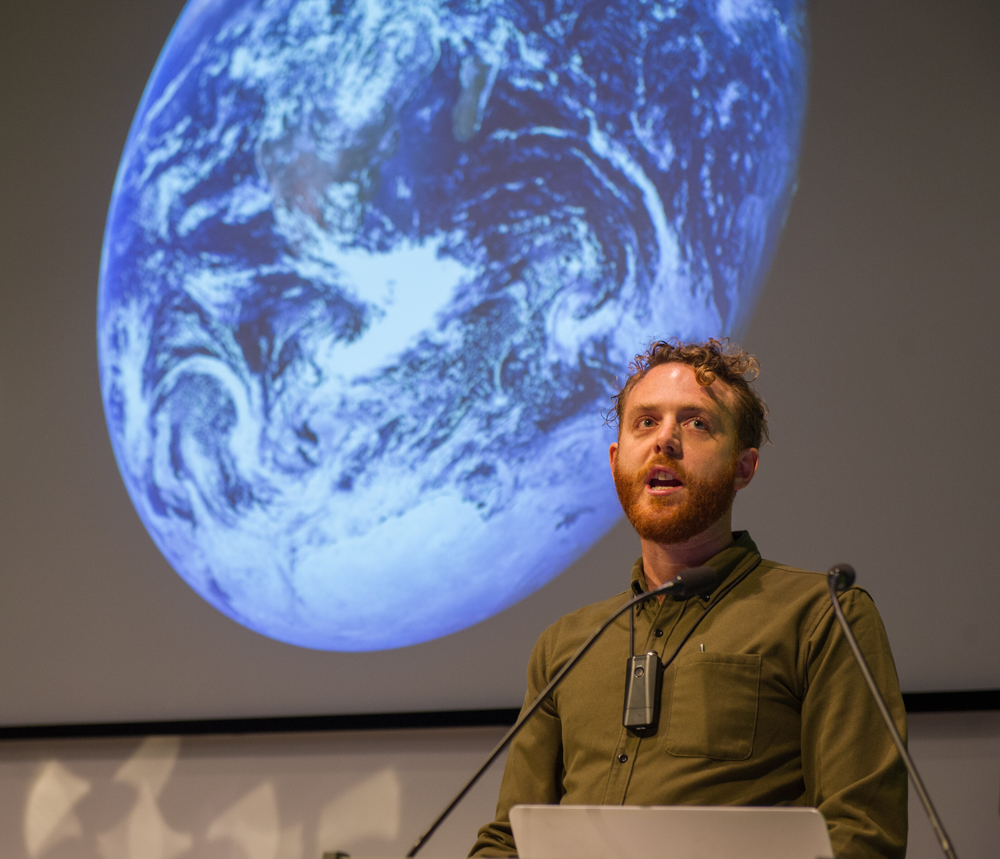 Toby Smith, photographer, and NASA's Blue Marble © Cheryl-Samantha Owen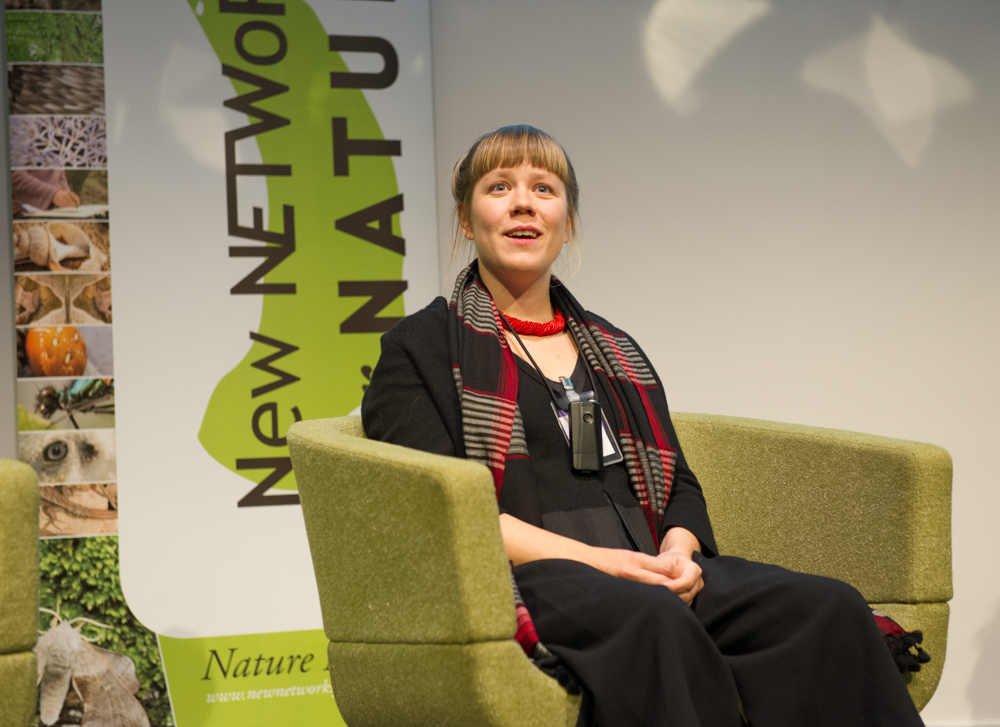 Hanna Tuulikki, singer and artist © Cheryl-Samantha Owen
George Monbiot champions Rewilding © Cheryl-Samantha Owen
Jamie Lorimer and Sir Charles Burrell © Cheryl-Samantha Owen
Katharine Norbury reads from The Fish Ladder © Cheryl-Samantha Owen
ATM Street Art describes his stunning urban murals © Cheryl-Samantha Owen
Carry Akroyd, and participants in the printing workshop © Cheryl-Samantha Owen
Carry Akroyd, and participants in the printing workshop © Cheryl-Samantha Owen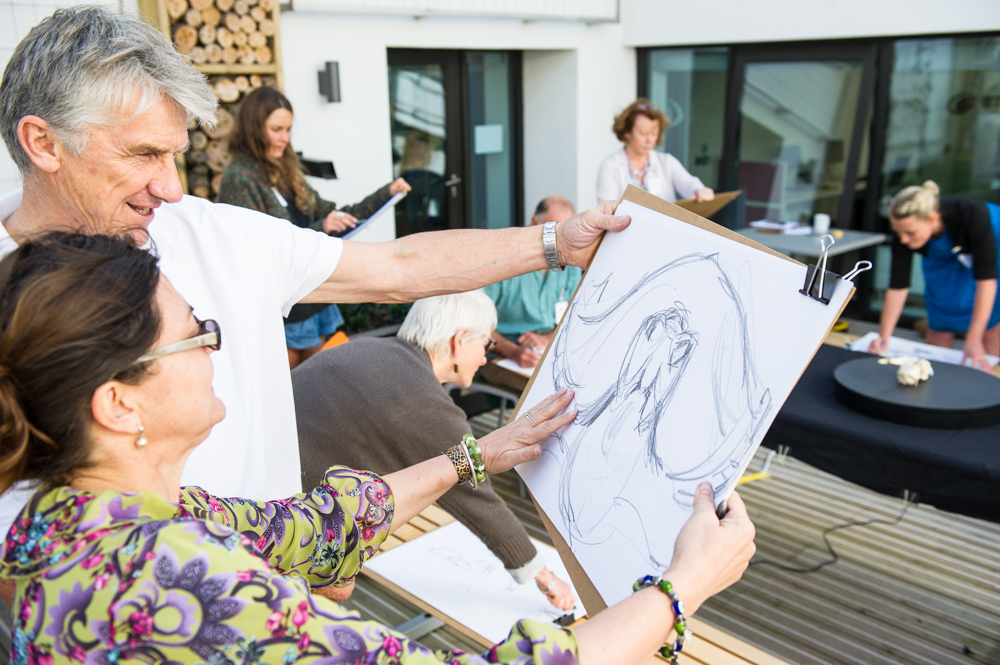 Bruce Pearson and a participant in the drawing workshop © Cheryl-Samantha Owen
Bruce Pearson and Harriet Mead discuss people's drawings © Cheryl-Samantha Owen
Sir David Attenborough and the NNN Steering Group © Cheryl-Samantha Owen
Sir David Attenborough, and the CCI NNN Planning Group (L to R) Matt Howard, Elizabeth Allen, Shelley Bolderson, Mike Toms © Cheryl-Samantha Owen
Jade Cuttle sings her beautiful song, The Quiver Tree © Cheryl-Samantha Owen
A Panel on Hope, Andrew Balmford, Michelle Cooper, Bruce Pearson, and chair, Mike Rands © Cheryl-Samantha Owen
Michelle Cooper and Bruce Pearson © Cheryl-Samantha Owen
The Audience debates Stories of Hope and Positive Change © Cheryl-Samantha Owen
Mike Rands launches the blue box microphone! © Cheryl-Samantha Owen
A happy floral blue pig, made in the Printing Workshop © Cheryl-Samantha Owen
Sir David Attenborough speaks to hope and conservation © Cheryl-Samantha Owen
A standing ovation for Sir David Attenborough, the voice of nature © Cheryl-Samantha Owen